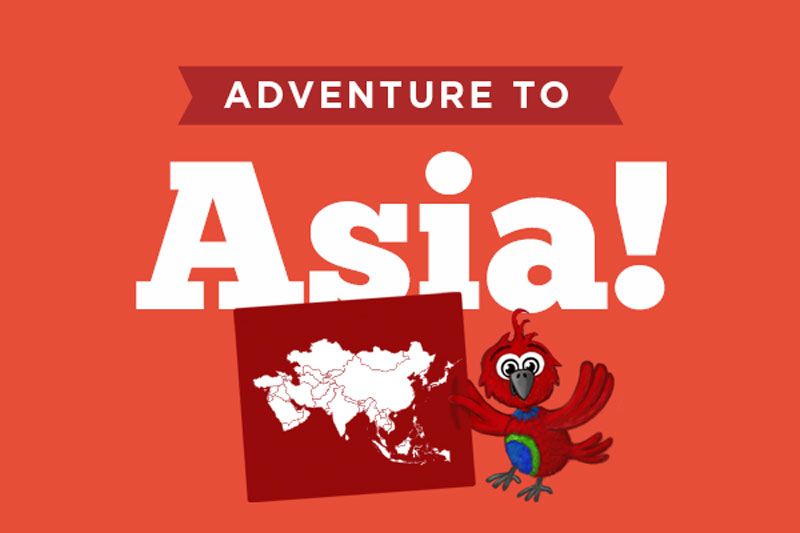 Travel around the world with Kate and Mack as they visit Africa, the Americas, Asia, Europe and the Pacific. Next stop: an adventure to Asia!
Meet three of Kate's Asian friends — Aashi, Jaslene and Raju — and learn more about their countries and languages. You'll also learn a new game, try a recipe and design your own sari.
So are you ready? It's time to head out on an adventure to Asia!
(P.S. Check out our Adventure to Africa too!)