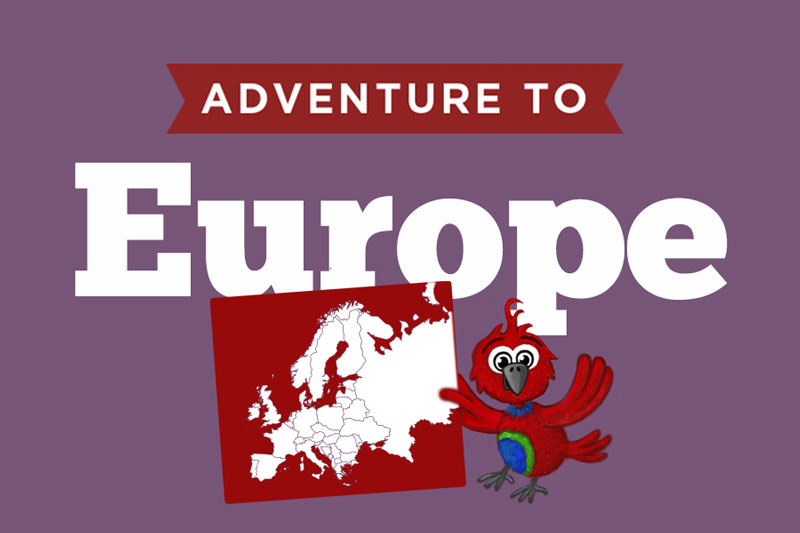 Travel around the world with Kate and Mack as they visit Africa, the Americas, Asia, Europe and the Pacific. Next stop: an adventure to Europe!
Meet three of our friends — Finn, Sofia and Luca — and learn more about their countries and languages. We'll also meet some famous German composers, make a delicious raspberry cake and learn about Bible translation in Estonian Sign Language.
So are you ready? It's time to head out on an adventure to Europe!
(P.S. Check out our Adventure to Africa, Adventure to the Americas, Adventure to Asia and Adventure to the Pacific too!)