Be Bold: Volunteering With Wycliffe in Retirement
November 23, 2020
By: Catherine Graul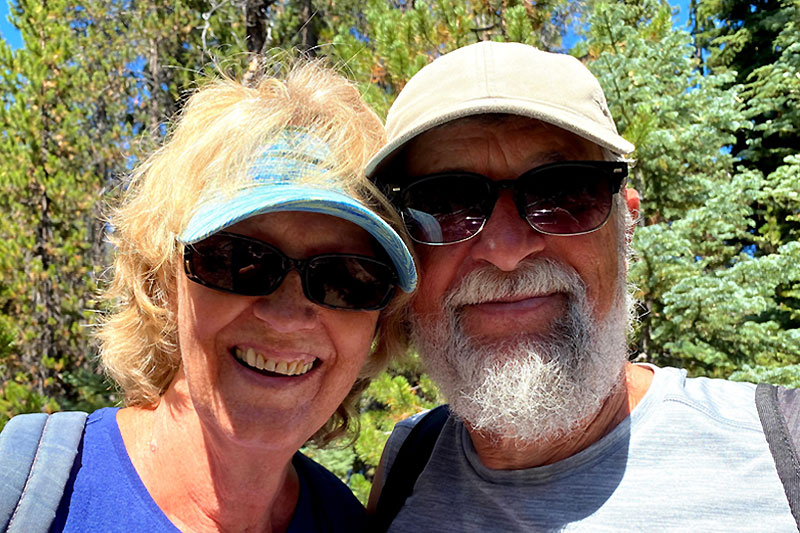 "When you are in your 70s, usually people start thinking of retirement, but we think of adventure!" Kris exclaimed.
Teachers David and Kris Nelson have served in missions all over the world during their 46 years of marriage. While many people their age are now retiring, the Nelson's are volunteering with Wycliffe, and their passion for BIble translation continues to grow.
David and Kris first began dreaming of serving in missionary kid education after hearing a speaker at their church. Within three months, they had packed their bags and traveled across the ocean with their two young children and another on the way to work at a missionary school in the Philippines.
"Our faith grew exponentially there," Kris shared. "Any faith we had before [we went to the Philippines] was an easy faith. After that, it became God-dependent."
During their 16 years teaching and raising their children in the Philippines, David and Kris went through many challenges and joys, including the heartrending loss of their 8-month-old daughter and the later adoption of a Filipina daughter. They also encountered the mission of Wycliffe and Bible translation, which captured their hearts. When their oldest daughter graduated from high school, David and Kris returned to the U.S. to send her to college and began teaching stateside. But their passion for overseas missions reemerged. So at age 50, they both decided to quit their jobs and return to missionary teaching.
"We applied to Wycliffe as volunteers, were accepted and were supposed to go to Indonesia as teachers," David said. "We had our training, we had our financial partnership, but our house wouldn't sell. In fact sales fell through three different times!"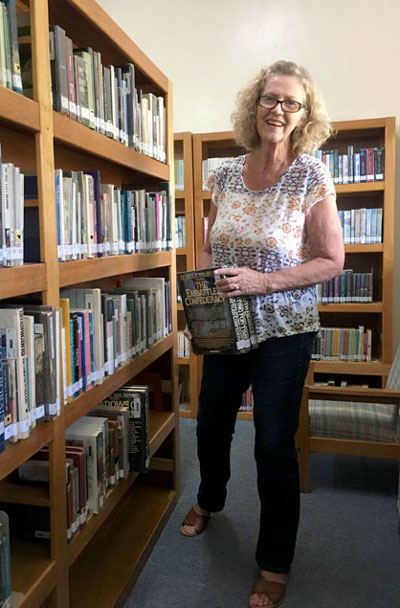 "We called it our 'year of jubilee,'" Kris recalled. "We had no jobs! We had sold everything! But our house wouldn't sell. Looking back, if we had gone overseas in our timing, our daughter would have died due to undiagnosed cancer which we were able to catch [here]."
Eventually doors opened for David and Kris to head to Indonesia as teachers to be with another daughter and son-in-law who also served with Wycliffe. "We were able to rent our house [in the U.S.] … which took care of our financial needs," Kris said.
"We went … at age 60 to teach and organize the school library," David explained. That was the first of many trips David and Kris took to teach in Indonesia, even into their 70s!
Not Dead Yet!
After one of their trips, a friend asked David, "So are you done with missions?" David looked at him in amusement. "Do I look dead?'" he laughed.
David continued: "I hear so many people my age asking, 'What am I going to do when I'm retired?' I ask, 'What are your passions? How can you serve God?' There's nothing more valuable or more fulfilling than … helping people who have never heard the name of Jesus find out who he is."
"Not everyone might want adventure," Kris continued. "But retired people have skills they can use, even from home."
During one of their trips, Kris used her organizational skills to file and digitize hundreds of documents that contained critical cultural and language analysis which had previously been inaccessible to missionaries.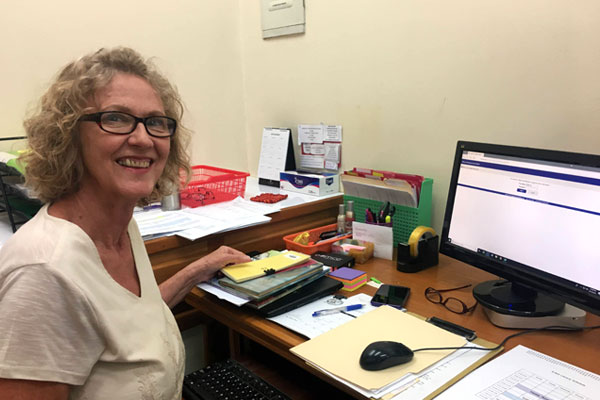 "We do what we can, what our skill set is," Kris said. "There is joy in ... doing something that we're made for and fits us so well."
David added: "God's yoke is easy because it fits who we are. God will find something for retired people that fits who they are, what skills they have and passions or loves from the past. He will help them grow into who they are supposed to be."
"Having a translation that really clicks and hits your heart, that's how God speaks to people," David said. "We want to support … people having the Word of God in their own language. A lot of people couldn't be on the mission field if their children weren't taken care of [through teaching]."
Depending on God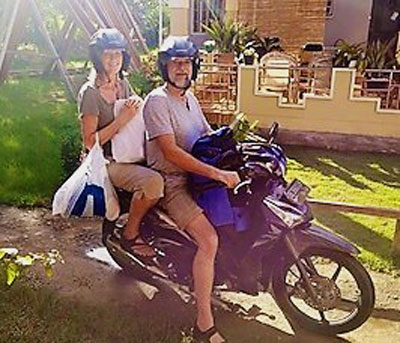 "One of the perks of being old is that we can see … all of God's faithfulness over the years," Kris said. "[There has been] so much faith building … we had to totally trust in God." She added: "We'd see him do incredible things."
"What if instead of telling someone, 'Be safe,' we said, 'Be bold'?" David asked. "God's going to fill in the gap and … show you how majestic and huge he is. It doesn't have to make sense. That's where trust and faith comes in. How many people [who are 70 years old] can look back on their life and say, 'That was the right thing to do; I didn't waste my life'?"
He laughed: "And we're not done yet!"