Create Your Own African Jewelry
Make a colorful Maasai necklace out of paper plates!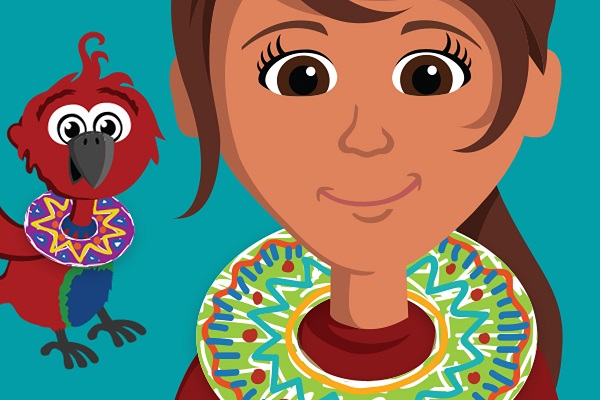 When you think of traditional African clothing and jewelry, do bright colors and beautiful designs come to mind? So often that's the case! And sometimes, it seems like the more colors there are, the better.
One traditional piece of jewelry is called Maasai. Both men and women wear it, but it's the women who make the jewelry. Different colors mean different things, so each piece is unique — both in design and in its meaning. Although Maasai jewelry is usually made out of beads, kids can make a simplified version using paper plates and markers. It's a fun, easy craft that'll allow them to create their own special design and pattern!