Free "Summer Around the World" VBS Program
Teach kids about God's love for the world with this five-day program.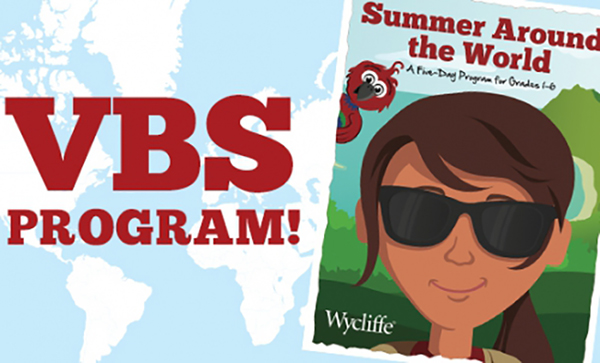 Are you looking for a vacation Bible school (VBS) experience that's unique and teaches kids about God's love for his children all around the world? Then our "Summer Around the World" program could be just what you're looking for!
"Summer Around the World" isn't a traditional VBS experience where kids learn about different Bible stories or Scripture themes throughout the week. This is a week where kids get to learn about the world and how much God loves all his children — no matter where they live or what language they speak.
During the week, kids travel the world with Kate — a Wycliffe missionary kid — and her best friend, Mack. Each day focuses on a different region: Africa, the Americas, Asia, Europe and the Pacific. Kids will learn about different languages and cultures, meet characters from countries featured in the book "Around the World with Kate & Mack: A look at languages from A-Z," play international games, make unique crafts and so much more.
For the last two summers, we've run the VBS program at our Orlando, FL headquarters for local kids and they've loved it! It's a unique opportunity for them to get a taste of different cultures and people groups, right from their own backyard.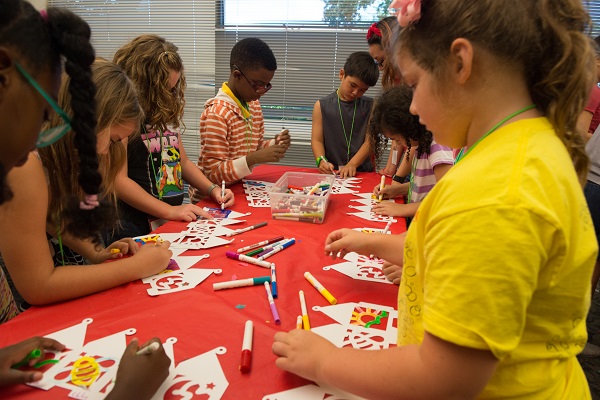 We encourage you to check out the program for yourself! Whether you're a church looking for a VBS program or a stay-at-home mom searching for unique ways to entertain her kids this summer, the program can be catered to fit your needs. Come travel around the world with us!