"I Spy" Travel Adventure For Kids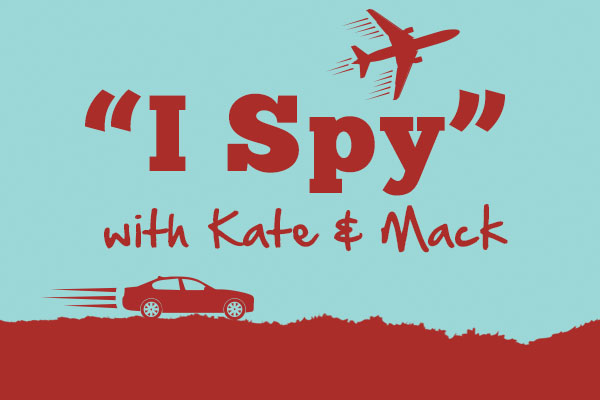 We all know that travel can be fun, but it can also be tedious — kids often get antsy to go and do anything but be in your car or an airplane seat.
We've got an easy way to keep things fun for the whole family: Kate & Mack's newest activity, an "I Spy" Travel Adventure! There are two different versions: one is for when you go on a road trip and the other is for when you travel by airplane. Each "I Spy" game has 30 different things to look for. Check them off as you "spy" them — whether individually or as a family — and see how many you can get before you reach your final destination!