Let's Go on a Safari — Right From Home!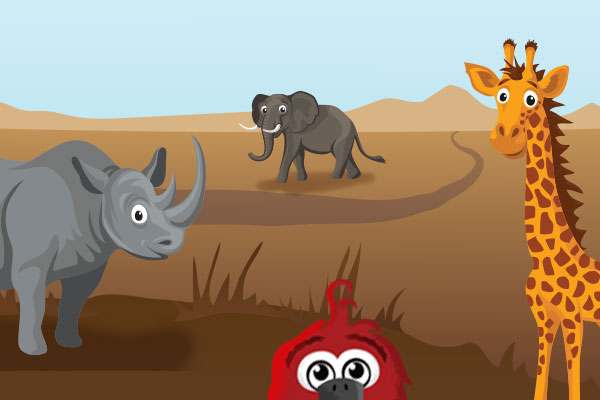 When you think of Africa, some of the first things that might come to mind are the beautiful and unique animals that live there. There are so many amazing animals found across the continent (which is HUGE and has 56 different countries, too!). If you ever want to marvel at God's beautiful creation, just spend some time learning more about the many animals found in Africa.
In this activity, kids can make 3D cutouts of three popular African animals — elephants, giraffes and rhinos. It's a fun summer craft that will keep them busy for a while as they color, cut out and assemble these 3D animals.