Let's Make an Easter Tree!
Celebrate who Jesus is this Easter.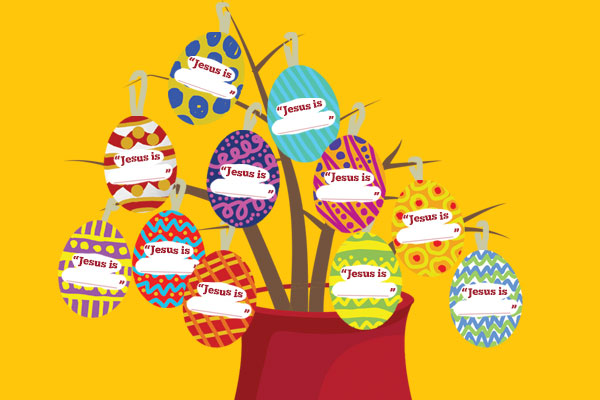 Did you know that Christmas isn't the only time you can decorate a tree? Easter is another great opportunity to do so!
The Easter tree first started in Germany, and people would hang decorated eggs on branches. Mack and I thought it would be fun to add a twist on this tradition by coloring printed paper eggs that say something about who Jesus is to you.
So grab your kids, go outside and find a nice branch, and get your coloring pencils together. Easter is a good time to think about Jesus and his great love for us as we celebrate his resurrection!