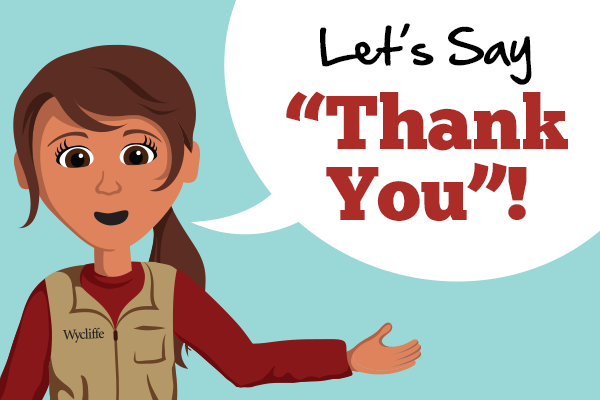 The Bible talks a lot about how important our words are. Encouraging people — whether through our spoken words or a note — is an awesome way to use our words for good! You never know when someone might need to hear a "thank you" or be encouraged for something they've done well. Our words have power.
We invite your family to join us as we say "thank you" to people who are helping others learn about Jesus' love — whether family or friends, a pastor, Sunday school teacher or even a missionary serving somewhere around the world.
Send a handwritten note, or join us on social media using the #WhyBible hashtag as we stop and thank those who are — or have! — helped us learn and experience Jesus' love in tangible ways.