Living Generously: Giving All We Have and Are Back to God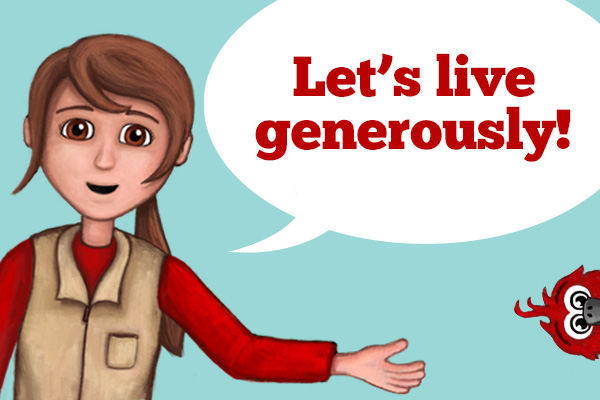 Generosity. It's a big word that is all about a big action: giving something to someone else. And not just giving, but giving willingly and gladly without expecting anything in return.
God made the biggest act of generosity when he gave us Jesus. Now it's our turn to give a gift back to God. But how can we do that?
We can give ourselves to him and help others learn about Jesus by giving them the Bible in their own language!
In this activity, learn more about what generosity means. You can also join us as we help print copies of the "Jesus Messiah Picture Book," a book drawn in a comic-style that brings the stories of Jesus to life in a colorful way. You can help 23 languages in India get the "Jesus Messiah Picture Book" for the very first time!
Just $8 helps print 10 "Jesus Messiah Picture Books"! How many can you help us give?