Make Goals for the New Year With Your Kids
Teach kids the value of setting goals for themselves.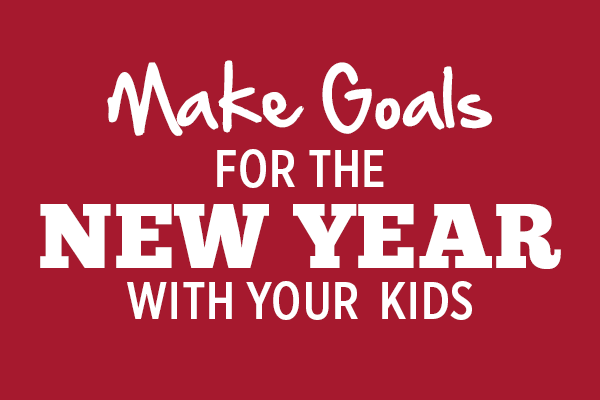 New Year's resolutions are a popular trend each year. But part of the problem with setting a New Year's resolution is that we typically forget about it once the newness of the year wears off. We set the bar too high and then we get tired or distracted and fail to follow through. Then we either feel guilty, or resolve to do better next year — rather than right now.
That's why we like the idea of goals better than resolutions. They feel less extreme and easier to follow through with, because we can start them any time (though the New Year is definitely a good time to be thinking about some of the things we'd like to accomplish).
You can help your kids learn the value of setting goals for themselves with this fun, simple, downloadable activity. Kids can set one goal for each month of the year, and then place it somewhere they'll see every day! And maybe you can try this for yourself (or as a whole family) and see if it's easier to follow through on one goal a month rather than resolutions for an entire year.