Crafts With Kate & Mack: Matryoshka Mack
Learn about Russian Matryoshka dolls in this coloring activity.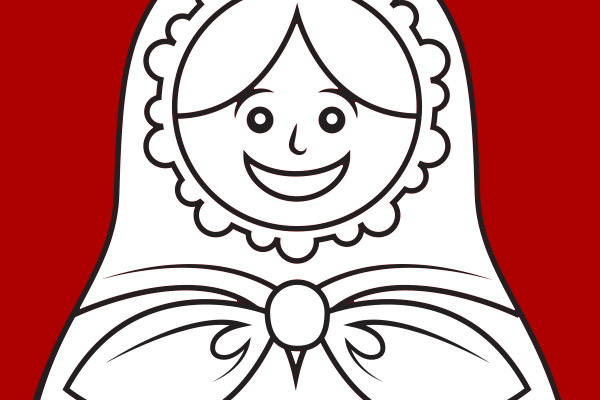 Coloring activities are an easy, parent-free activity that kids can do. So if you're looking for a chance to teach kids something while also keeping them busy for a little while, this coloring activity is just what you need!
Kids learn about Russian Matryoshka dolls (wooden nesting dolls) and their traditional outfits and designs. Then they're given a chance to color in their own Matryoshka dolls! It's a great way to teach them about a different culture while keeping them busy (and maybe you can enjoy a cup of hot coffee or get the dishes done while they're coloring too!).