Cooking with Kate & Mack: Plantain Chips
A peek inside the "Cooking with Kate & Mack" cookbook
Culture
Pacific
Papua New Guinea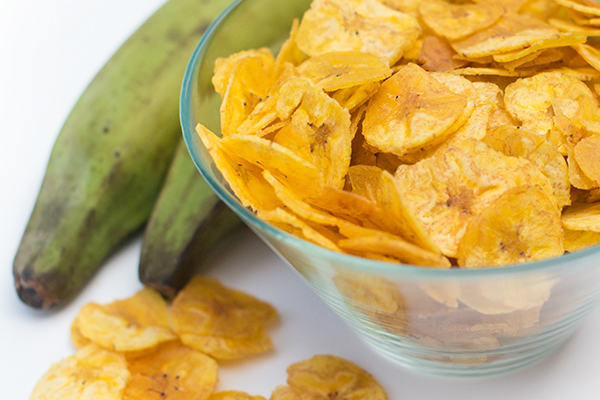 Ellie is a missionary kid from Papua New Guinea, and she wanted to share a recipe for plantain chips with us! No, these aren't like banana chips; they're actually more like potato chips! Ellie's mom says, "Plantains are known as 'cooking bananas' in Papua New Guinea because they are not as sweet as other bananas. When cooked in this way, they taste like potatoes."
You can find plantains in the produce section of many grocery stores. (They look like giant green bananas.) Go pick up a few and then try out this tasty recipe!
Ingredients
2 plantains
Oil (for frying)
Salt
Here's how you make it:
In a medium pot, pour enough oil to fry the plantains (probably 2 inches or so).
Turn the heat on medium so it can get hot while you cut the plantains.
With a knife, cut off the ends of the plantains.
Then gently slice through the skin along the ridges to remove all the skin off the plantains.
Use a potato peeler, mandolin or knife to slice the plantain into thin strips or coins.
Carefully put the plantains in the pan and fry them until they're lightly brown.
Remove them with a slotted spoon (or tongs) and place them on paper towels so all the extra oil is soaked up.
Sprinkle them with salt, and once they're cool enough, you can eat them!