Teach Kids About the Significance of Easter
Countdown to Easter with these free activities from Kate and Mack.
Africa
Americas
Asia
Europe
Pacific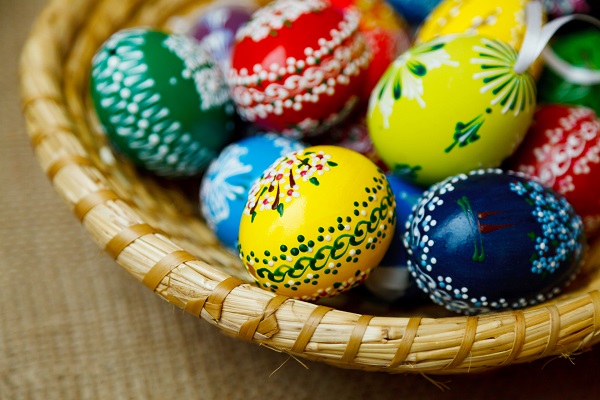 Easter is an important holiday, and not because it's a chance to for our kids to wear pretty new clothes or get baskets full of delicious candy. It's important because it's the day that we celebrate that Jesus is risen from the dead!
It's important that we teach our kids about the true meaning and significance of this holiday: Jesus came down to Earth to die on the cross for our sins, so that we don't have to. And then he rose from the dead, defeating sin and death once and for all. And because Jesus was willing to die in our place, we now can live with him forever in heaven if we accept him as our Lord and Savior. And that's definitely worth celebrating!
To help your family countdown to Easter, we've created two activities. The first activity, "Easter Around the World," comes in five different sections — one per region of the world. You can easily do this over the next two weeks, and your family will get to learn how different parts of the world celebrate Easter while reading Scripture that leads up to the story of the resurrection.
The second activity, "Easter Countdown," includes seven different Easter-related crafts and activities you can do together, like dyeing eggs or making resurrection cookies. It's a fun way to countdown the days until Easter, too! You can even mix and match the two different activities to fit your family's needs and time limits. The important thing is to help teach kids about the significance of Easter — Jesus is risen!