Teach Kids to Be a Blessing During the Holidays
Easy, practical ways for kids to make a difference this holiday season.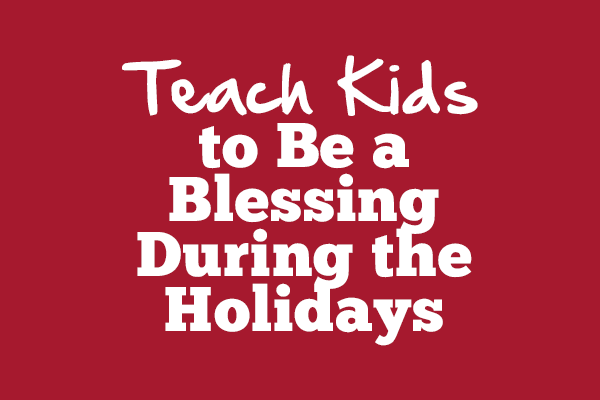 The holiday season is a time where many people want to give back or bless someone's life. Rather than just getting gifts, they want to give them too. And there are a lot of ways to do that!
As you look at ways to make a difference during the holidays, it's a great chance to include your kids. By involving them in opportunities to be a blessing, you can help cultivate a heart of generosity in your kids from a young age. You can even start a tradition as a family and find an activity you want to do year after year, whether it's giving gifts to kids around the world, helping serve a meal in a soup kitchen or something else.
We've created an activity filled with ways that you and your family can be a blessing during the holidays. Afterward, kids will get the chance to write out and color Hebrews 13:16, which says, "And don't forget to do good and to share with those in need. These are the sacrifices that please God" (NLT). Then they can hang it somewhere they'll see it every day and be reminded that we get to be the hands and feet of Jesus by doing good — both during the holidays, and throughout the year.