Travel to the Down Under With Kate & Mack!
Teach kids about Australia as they make their own Aboriginal dot art.
Australia
Culture
Pacific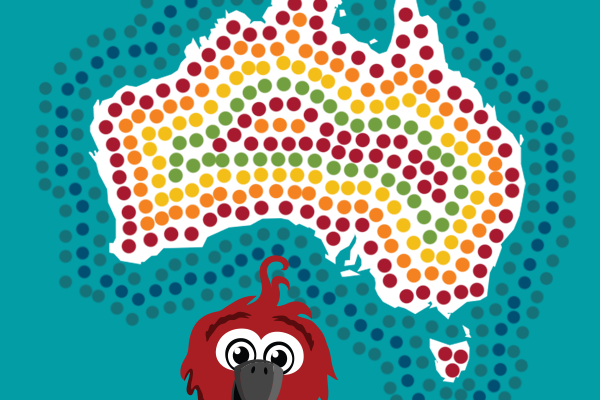 Ask your kids this question: "When you think of Australia, what's the first thing that comes to mind?"
What answer do they give? Maybe they talk about all the cool animals that live down there (like the kangaroo, koala or wallaby) or the giant expanse of barren desert called the Outback. But have they ever heard of the word "Aboriginal"?
That's the name of the first people who ever lived in Australia, and your kids are going to learn about a unique Aboriginal art form called "dot art." This simple activity is a fun way to learn about another country and culture while also creating an awesome craft! So grab some cotton swabs and paints, because it's time to start making dots!