What's in Your "God Box?"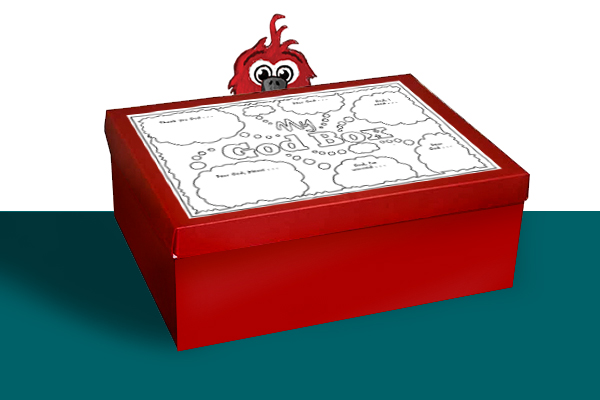 God cares about everything in our lives — our fears and worries, our hopes and dreams. Nothing is too big or too small for God to care about!
In this activity, kids will create a "God Box" that teaches them the importance of giving everything to God. Psalm 55:22a says, "Give your burdens to the Lord, and he will take care of you" (NLT). But kids don't have to just give Jesus their burdens; they'll learn that they can give him the good and exciting things in their lives too!