Every Thursday morning, six to eight businessmen meet at a local coffee shop. They study a passage of Scripture, then pray for each other's needs. They all have different careers, and their ages and ethnicities vary. This small group of godly men – bound together by their love of the Word – has become a strong witness in their neighborhood.
Community is so much more than the place you live, and it's happening all around you. Groups of people gather to worship, to pray, to study, to laugh, to sing, to play games and so much more. Whether you just moved or you're looking for deeper connections, it's important to find a community of your own.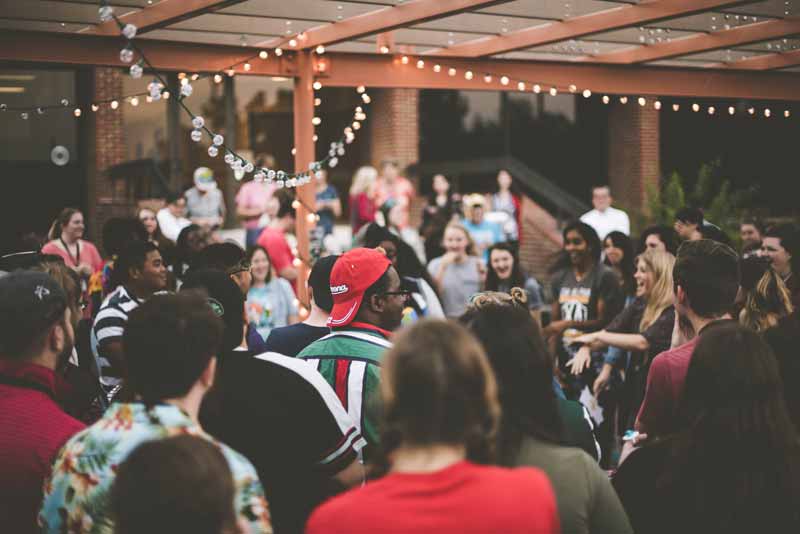 Sometimes, when there's nothing that "fits," God may be calling you to create a new community that can be a light to those in and around the group.
Creating a community is risky. You have to step out and say, "Hey, would you like to join?" Some people will say no. But focus on the positive of those that say yes. You're now plugged into relationship and the Lord can do some great things through you.
Need ideas for community? We've got seven ideas to get your creativity flowing.
1. Start a club.
Whether it's a supper club or a book club, membership gives an instant sense of belonging and fosters regular meetings. Hosting a club can give you an opportunity to bring Christ into the conversation; invite folks you know who are like-minded and one or two that are not. Your loving acceptance and quality conversation may break the ice for questions about faith.
2. Embrace a hobby.
Turn your passion for drone racing or jewelry making into an opportunity to meet new people who enjoy the same thing. The great thing is that if you run the group, you can control the nature of the gatherings. You could start off with prayer, create Scripture-based pieces, etc.
3. Exercise.
Start an exercise group in your home or plan a regular walk/run. Perhaps you do Pilates to instrumental worship, or read a Psalm about God's creation before a hike. Small steps can lead to bigger, bolder steps to walk in faith. Eventually you could host a class in a bigger venue or plan a bike ride to raise money for Bible translation!
4. Volunteer.
Gather a group to go downtown and feed the homeless once a month, or create a group of people who can do chores or run errands for elderly neighbors. There are people in need all around you, and it won't be hard to find something to do. The value of serving through visitation and more goes well beyond this life (Matthew 10:42, Mark 9:41). Helping others is also one of those great activities that can actually leave you feeling more blessed. Plus, a community dedicated to helping others is a compassionate group and great to lean on if you find yourself in need.
5. Host a small group.
As you plug into a home church, get involved in a community group. Even better, host a group if there isn't one in your area. This regular gathering often becomes the core group of your faithful friends. You'll find yourself doing life with this little family far beyond the set times of the event.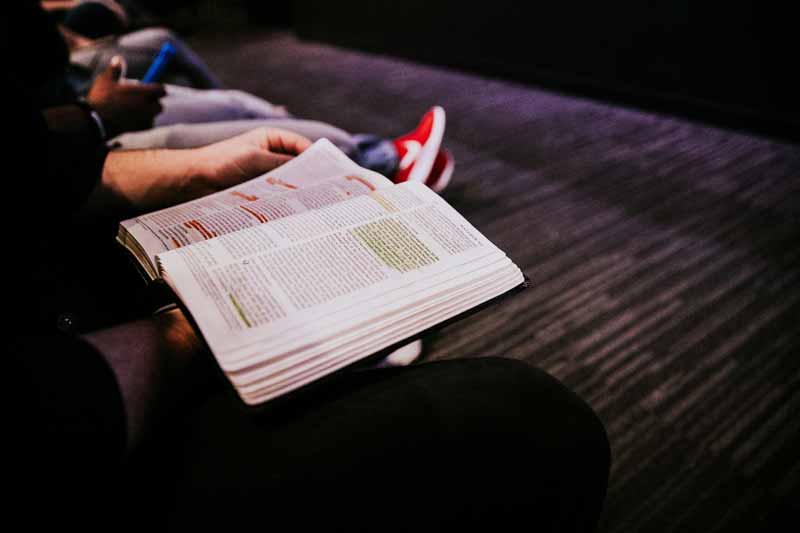 6. Eat lunch with other people.
It's easy to heat up your food and go back to your desk. But while you're in the break room or the cafeteria, look around before you take that meal to go. Is there someone sitting alone? Perhaps you're missing out on a friendship or the ability to melt the loneliness of someone's day. The people who have a larger community group within a workplace setting tend to be those who are friendly and reach out. Wouldn't it be great if you, the Christian, were known for being that friendly person who reached out to coworkers?
7. Start a Bible study.
Like the businessmen who meet at the local coffee shop, you can invite a group of people to meet. You might start with a core group of friends and ask them to invite one person. Or, if you're feeling particularly bold, put up a notice on your social media, at work or at church, and see who responds!
Sometimes to be in community, you have to create it.
As you go about your life this week, look around you. Really look. There are people who need a community and, more importantly, need the love of God and the Good News of Jesus Christ. God's global community is no different. There are millions around the world who have yet to hear about him or read one word of Scripture in their own language. As your little community group gathers, won't you consider praying for a Bibleless people group?
You Can Make a Difference
Your prayers can help communities translate God's Word in their language.