The best meal I ever had was in Sorrento, Italy.
My mom, sister and I accidentally stumbled onto a little pizza place while we were scouring a map for gelato parlors. We were already hungry, so we sat down for lunch and did our best to order in Italian (it mostly involved us pointing at items on the menu).
Then our meal came. I remember my order clearly: white pizza with prosciutto, mushrooms and spinach. It wasn't a revelatory order — I had eaten white pizza for years in America.
But this was different. This pizza was incredible. The ingredients were fresh and the dough was handmade, fired up in an oven we could see from our table. The meal was so great that when my mom, sister and I went back to our hotel, we convinced my dad and brother to accompany us back to the same place for dinner that night.
I thought I knew what good pizza was — until I had great pizza.
Beyond Fish and Loaves
Strangely enough, the crowd that Jesus miraculously fed had a similar experience.
In the Gospel of John, Jesus feeds 5,000 people with five loaves and two fish. The next day, the crowd seeks him out again. And Jesus says something really interesting:
Jesus answered, "You've come looking for me not because you saw God in my actions but because I fed you, filled your stomachs — and for free. Don't waste your energy striving for perishable food like that. Work for the food that sticks with you, food that nourishes your lasting life, food the Son of Man provides. He and what he does are guaranteed by God the Father to last" (John 6:26-27, The Message; emphasis mine).
The crowd thought that the miracle was Jesus feeding them physical fish and loaves of bread. While it was certainly incredible that he could take a child's lunch and use it to satisfy the hunger of thousands, the real miracle was Jesus himself: the Bread of Life.
The crowd thought they knew what they needed — until Jesus showed them what they truly required to be fulfilled. He often does the same thing with us.
The Menu
In September 2017 I had the opportunity to travel to Ghana. I'd never been to Africa before and wasn't really sure what to expect. Ghana is absolutely beautiful — rich in wildlife and varieties of landscapes and cocoa. Lots of cocoa.
While I was there, I talked to numerous people from two different language groups: Siwu and Nyagbo.
The bustling Siwu communities are pretty spread out, the edges lined with lush farmland. No matter where you walk in the communities though, you can smell rich, fresh cocoa and smoky bonfires. The iron-rich roads are red beneath your feet and gravel crunches slightly with every step you take. Coconuts fall from trees, and baby goats and throngs of chickens dart out in front of your feet as you walk.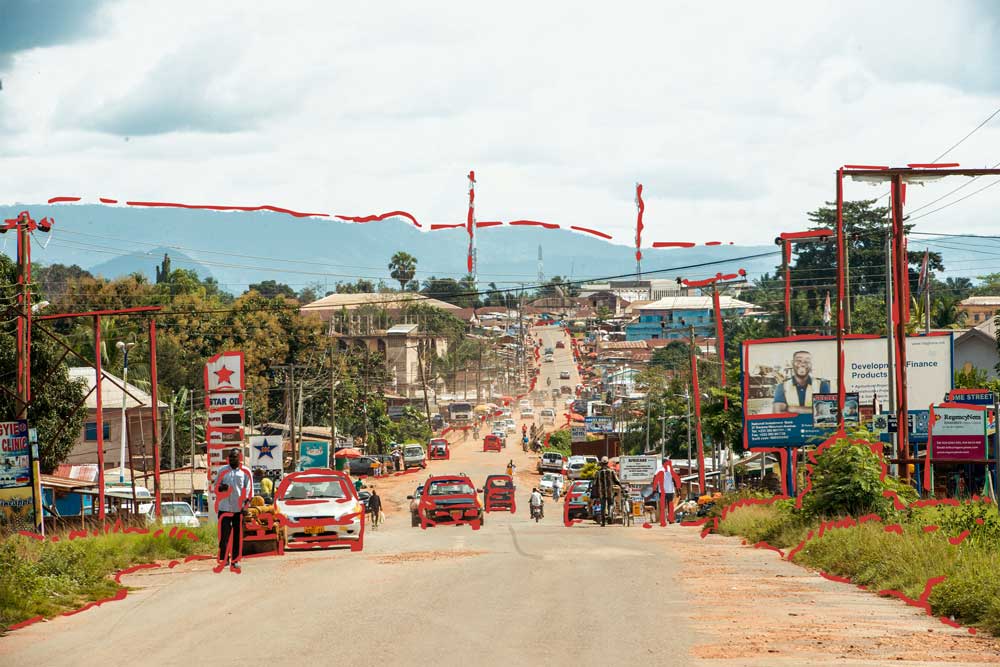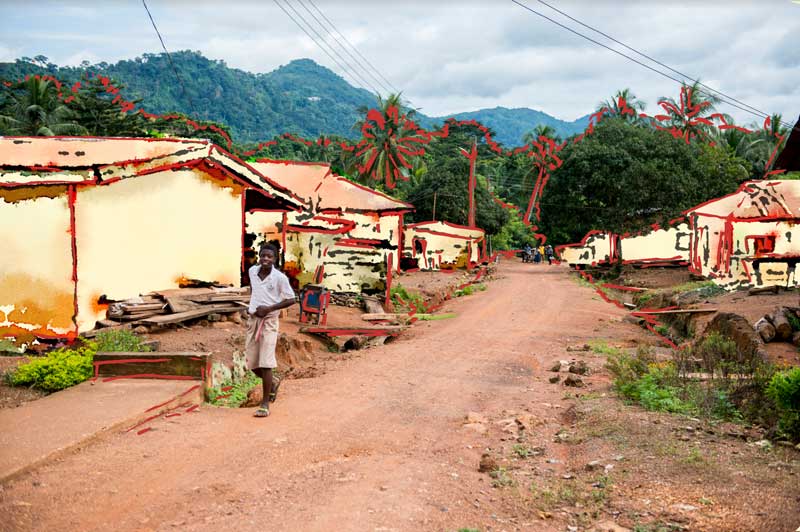 The Nyagbo community is a stark contrast in landscape. Nestled in the mountains, the compact community of Nyagbo-Sroe has steep, rocky paths, lush greenery and breathtaking views. It is mountainous splendor, with coffee beans and cocoa pods lining open fields and small flowers growing out of the cracks in the rocks.
The communities were beautiful and so different from each other.
Despite the fact that they don't speak the same language and live in completely different environments, the Siwu and Nyagbo people have one thing in common: both language groups expressed the hunger they have for the Word of God in their mother tongue.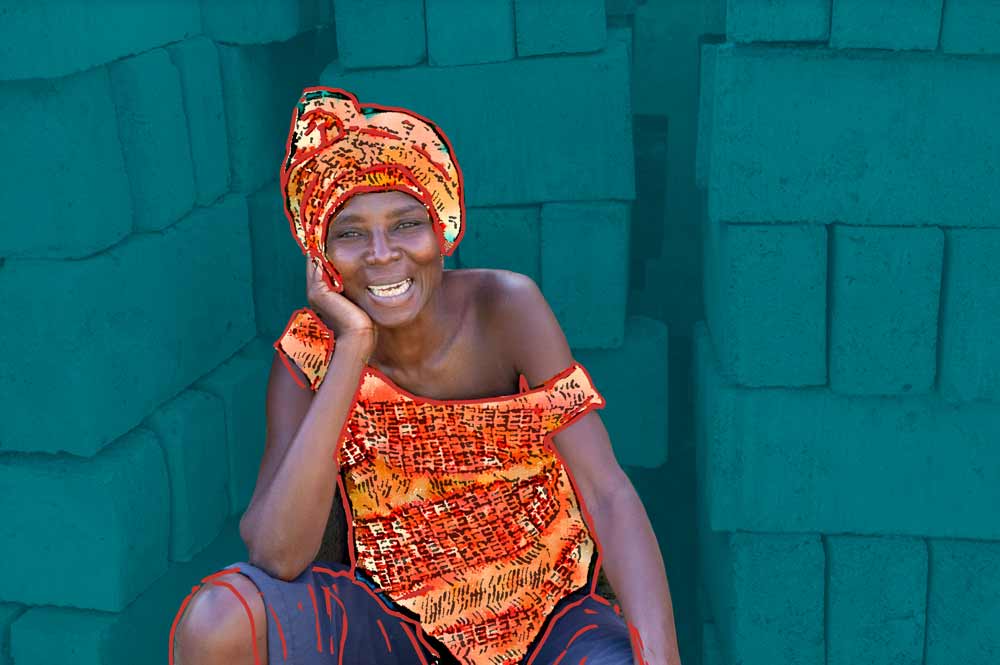 Most people in the Volta region of Ghana where the Siwu and Nyagbo live speak either Ewe, the local trade language that's taught in schools, or English. Siwu and Nyagbo aren't spoken in schools; they are the heart languages reserved for homes and families. When Ghanaians in both language groups leave their communities to find work in bigger cities, many must leave their mother tongue behind as well.
Even when the Siwu and Nyagbo read the Bible, hear sermons or sing hymns in church, services are mostly conducted in Ewe. But that is not the language that speaks to their hearts. To feed their souls with understanding, they want the Word of God in their languages.
The Siwu finished translation work on the New Testament in their mother tongue and dedicated the Scriptures in 2009. The team is now working to translate the Old Testament. Meanwhile, an hour and a half away, the Nyagbo are just beginning translation work on the New Testament. This marks the first time that the Nyagbo have written their language down.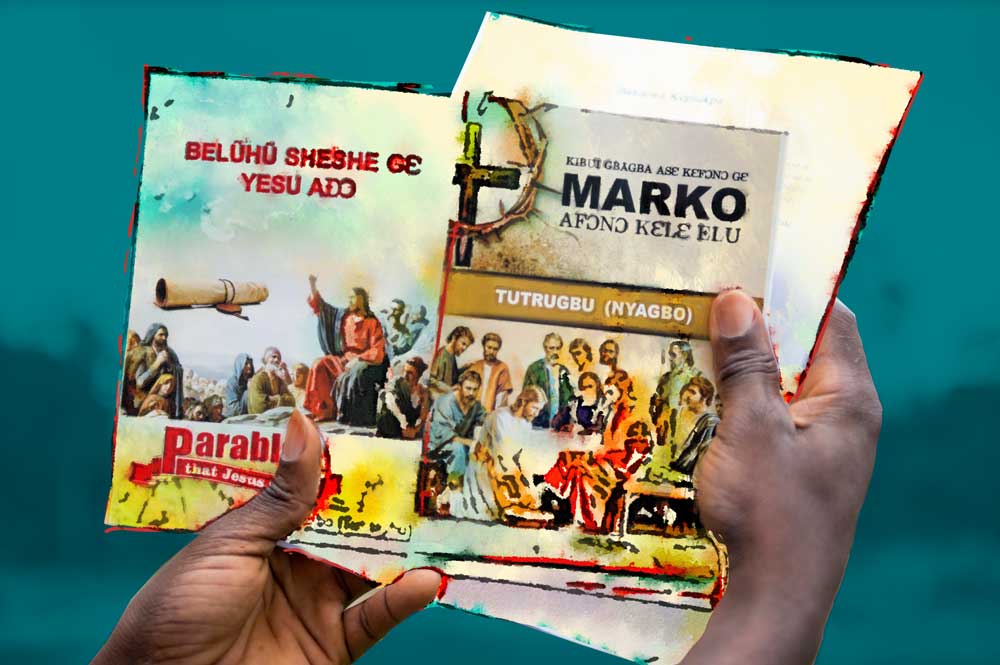 Both people groups want to be nourished by the Word of Life that can only come from a God who speaks their language. The New Testament alone is not enough for the Siwu. Merely having Bible stories is not enough for the Nyagbo.
Their menu is incomplete. The Siwu and the Nyagbo want the whole meal: the complete Word of God.
The Meal that Satisfies
I've had times where I've been so hungry that I've felt nauseated. In those moments, I'll eat anything that I can get — a handful of crackers, a pudding cup, salty waffle fries — just to fill the void. But within an hour or less, I'm hungry again.
There's a difference between a snack and a true meal.
When I think about the passion that Ghanaians have for Bible translation, I remember something that one of the Siwu translators said. I asked him why it was so important to the Siwu people that they have both the New and Old Testaments translated in their mother tongues. John Atsu Sagbavu responded: "Having the New Testament without having the Old Testament is just like having your raw bread without tea or oats. So you'll be half-fed. To be fully fed and satisfied, we need the Old Testament."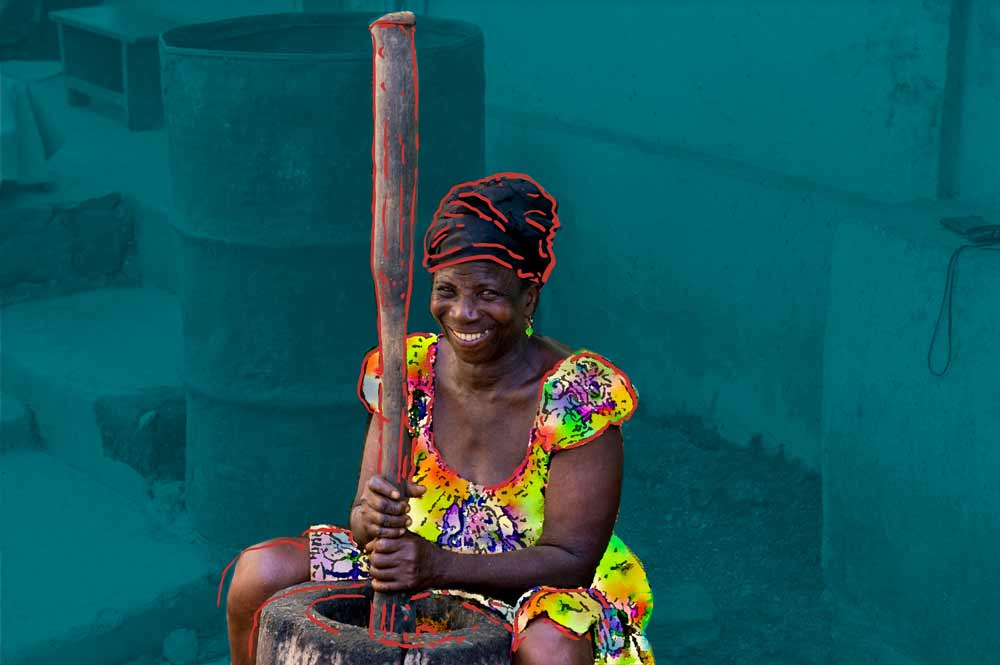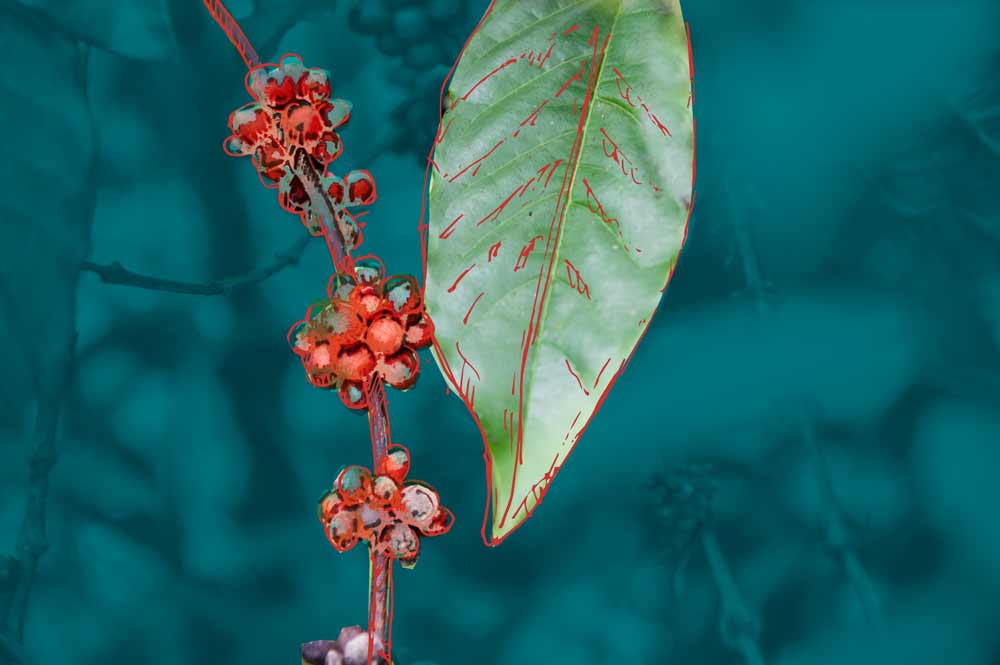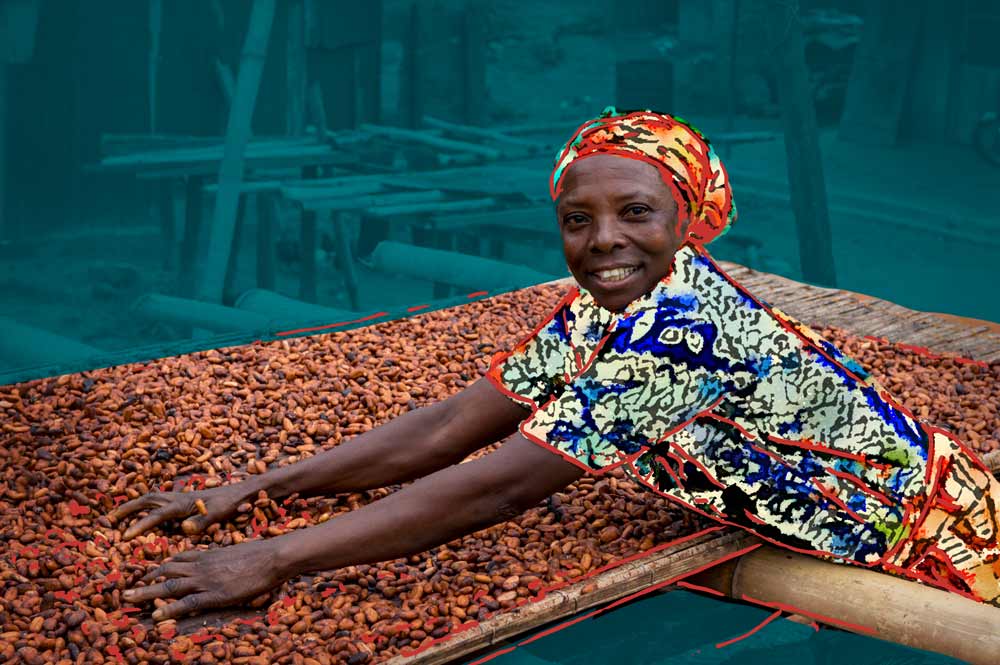 The truth is that some days I treat God's Word like an appetizer or a snack. I open up my Bible app, highlight a verse or save an image to my phone, and call it a day.
But would I apply the same principle to my physical hunger? Would I be filled if I only ate a handful of crackers once a day? Or would I crave more? Would I want a real meal?
It's so easy to neglect Scripture — to snack on it, rather than feast. Yet I have access to the Bible in any shape or form I could possibly want. I have an app on my phone containing more than a dozen different versions of Scripture in English. There's a hard copy in my house that I've had since I was a teenager: a small, green NIV Bible with highlighted and circled passages, and dog-eared pages. I also have access to the internet, where I can read any passage of Scripture I could possibly want (sometimes even with commentaries!).
So what would it look like to approach the Word of God like it was a beautifully prepared feast?
A Seat at the Table
One of my favorite things to do whenever I visit another country is sit down with people for a meal.
At one dinner in Ghana, I sat down with the hosts and ate banku — a mix of corn and cassava dough — with soup. The local dinner guests chuckled slightly at my choice to use a spoon to eat the dish. (Apparently, you're supposed to use your hands. Silly Jenn!). We continued to laugh, drink Coca-Cola out of glass bottles and talk about the community we visited that day.
A good meal is satisfying — it nourishes our physical bodies and provides us with comfort and fulfillment. A good meal is even better when it's shared; when people congregate around a table and eat together, community is built.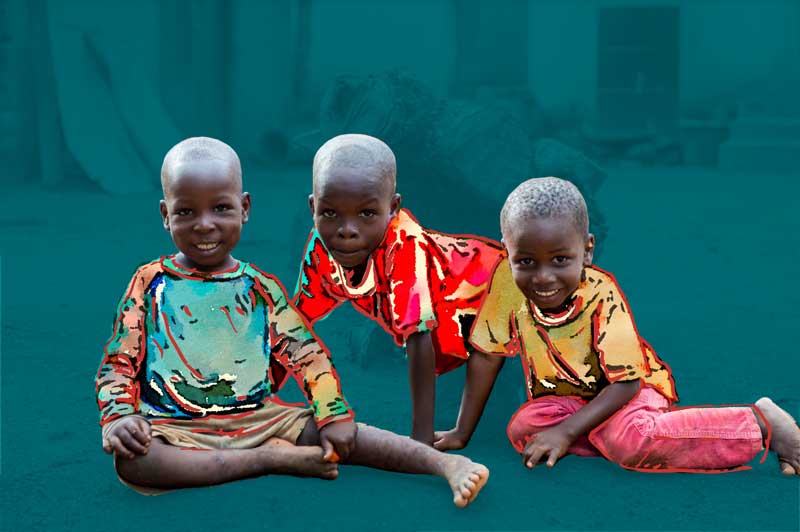 We were never created to live in isolation. God designed us to be in community with one another. His Word nourishes our souls, but it also nourishes community and lasting change. It brings hope to our hopeless situations. It feeds our faith and our relationships with others. The Word of God is a feast to be enjoyed and celebrated.
And everyone deserves a seat at the table.
An Invitation to the Feast
Togbe Owusu is the chief of Nyagbo-Sroe community. He's an old man with an infectious, toothy smile and an enthusiasm for Bible translation work among his people. "[Translation work] has given light to our children for generations," he said. The chief wants his people to be fed by God's Word — for every generation to be seated around the table.
Let's go back to the miracle of Jesus feeding the 5,000. There's a part of the story in Matthew's account that is easy to overlook but will change how you approach the table:
"Then [Jesus] told the people to sit down on the grass. Jesus took the five loaves and two fish, looked up toward heaven, and blessed them. Then, breaking the loaves into pieces, he gave the bread to the disciples, who distributed it to the people" (Matthew 6:19, NLT; emphasis mine).
Jesus is the Bread of Life.
That was the miracle, of course — the presence and power of the Son of God and Savior of the world. But Matthew emphasizes something of importance here: the disciples were the ones to pass out food to the crowd. They are the deliverers of the miracle. Like them, we are meant to share the Good News with the people we meet.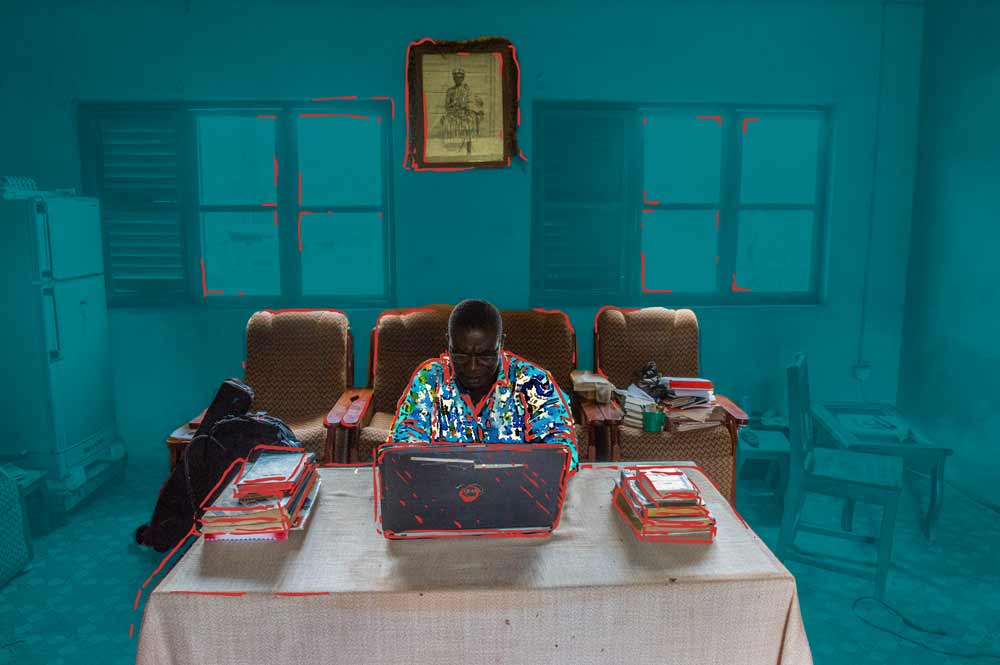 That is what Ghanaians are hoping and praying will happen. Their goal is to see their country changed by the Word of God. Michael Serchie is the project manager for languages in the Volta Region Multi-Project (VRMP) and Nyalota cluster projects for the Ghana Institute of Linguistics, Literacy and Bible Translation (GLLBT). He said it best when he envisioned the future of his country:
"I believe that if people are able to read the Word of God and they know what God has for them, individual lives will be changed. It will result in changing of family lives, it will result in changing in communities, and it will result in changing of a whole nation. That is how the Bible works."
There is nothing richer or more satisfying than the Word of God. And there is nothing better than people and families and entire communities gathering around the table to feast and be transformed.