4 Reasons to Choose Wycliffe
February 27, 2019
By: Jennifer Stasak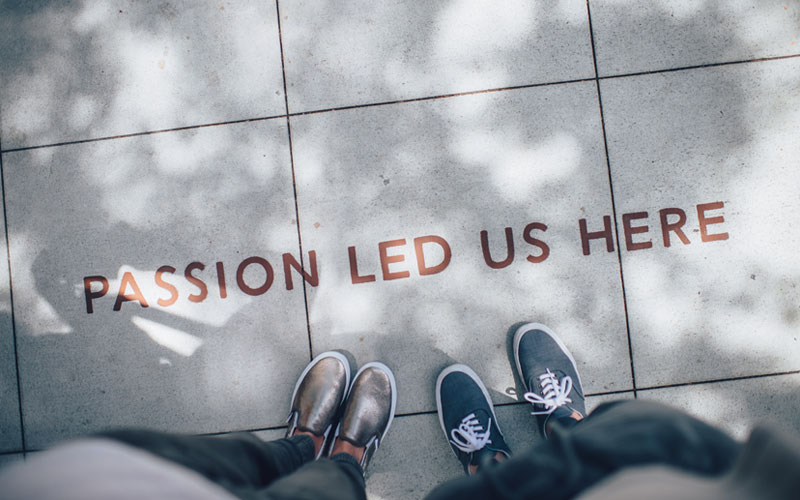 If you're anything like me, at some point you've wondered whether God could actually use your passions and skills to make a difference in the world.
Since I was 13 years old, I've had a passion for creative writing. In high school, I set my sights on a degree in English or Creative Writing.
But I won't lie: A part of me was terrified that, after I graduated, I'd never be able to find a position as a writer. After all, whenever I told people my major, they'd give me the sort of pitying glance that said it all: I'd probably have to settle for something other than my God-given talent as a career to pay my bills.
And that was true for four years after getting my Creative Writing degree. Then Wycliffe Bible Translators entered my life.
While I was looking for a new job, I remember praying that God would grant me a position that would allow me to use my degree and make a difference for his kingdom.
Growing up, I didn't ever have a call to be a missionary. So I had no idea that Wycliffe would be God's answer to that prayer for me. (Mostly because I had no idea what Wycliffe even was. Or how to pronounce it properly; in case you're wondering too, it's WIK-lif.) But I'm so glad that God brought me here!
Maybe you're trying to decide on a major or a career to pursue. Maybe you've been passionate about missions your entire life but you just don't know where to start. Maybe you're just trying to figure out God's will for your life. Regardless of how you landed here (God?!), let's look at a few reasons why Wycliffe could be a fit for you.
1. Purpose in Work

My prayer to use my skills for God's kingdom was an important one for me. I wanted my work to have purpose and meaning. In a world that tells us we need to earn money, power and status to be happy, God tells us that we're called to something higher — to serve him and his kingdom with the opportunities and skills he's given us.

The Bible is foundational for every Christian and critical to knowing and understanding the good news of Jesus Christ. Wycliffe's vision — that all people have access to God's Word in a language and form that speaks to their hearts — is so fulfilling, especially when we get to celebrate people who are getting Scripture for the first time!

And for Bible translation to happen, Wycliffe needs all kinds of roles to function. That's where your unique skills can come into play.

If you love music, you could use it to help people groups worship God. If you have an eye for design and love to create, you could design web pages or beautiful e‑books. From managers to linguists, teachers to pilots, technology to marketing, Wycliffe needs all kinds of people to further the work of Bible translation around the world.

Camille had a fervor for God's Word but thought she would have to change her major to serve God at Wycliffe. But he proved to her that she could be a doctor and a missionary!

2. Innovation and Creativity

Wycliffe has been innovating since our start in 1942. Our creative and groundbreaking founder, William Cameron Townsend, was just 19 years old when he took action to start Bible translation.

We continue to stay on the leading edge, finding the best ways to accelerate Bible translation and Scripture engagement with excellence through technology, partnerships and open hearts to God's leading.

Our innovative spirit isn't just for methods. From our early days, we looked for passionate, dedicated people regardless of age, gender and marital status. And many women of Wycliffe pioneered in eras when women didn't have as many opportunities to serve.

VIDEO: Wondering if you could be a missionary? You're not alone.

3. A Family of Believers

Imagine connecting with like-minded colleagues and working side-by-side with believers globally who'll become like your second family. At Wycliffe, we do more than work — we pray, worship and celebrate together.

We walk with each other through life — through silly moments and difficult seasons. Why? Because we're bonded together by our identities in Christ and our mutual pursuit to further God's kingdom.

Whether you work in the office at our Orlando headquarters, or remotely in the U.S. or overseas, you are important and valued. We do this mission together, whether we're livestreaming a special event or collaborating through videoconferencing.

Wycliffe provides health insurance, benefits and a retirement plan, and we also work hard to ensure that every missionary and their family receives the practical support they need; we offer staff care, education, resources, programs for kids and coaching for members building their partnership team.

Wherever you serve, you'll need an organization that is proactive and provides the kind of care your family needs to stay healthy, fulfilled and challenged.

4. Reflecting Diversity

We believe that our call is to intentionally engage and reflect the diversity of God's global church in order to fulfill the work of Bible translation. Everyone matters to God — in Revelation 7:9, every language and nation is represented in the kingdom of heaven!

Throughout our history, Wycliffe has sought to include men and women of diverse racial and cultural backgrounds to best serve God's global mission. Today, we are coming alongside language communities in training, resourcing and consultation so they will be equipped to initiate and lead their own Scripture translation programs.

Pastor Peter in Papua New Guinea saw that neighboring people groups needed their own translations, so his team actually slowed their own process to help others. Today, there are multiple language communities working together to bring God's Word to their people.
Finding your place in God's mission is a very personal journey. Maybe you know exactly how God is calling you to invest your time and talents, and you're just looking for the "where." Maybe you're still thinking about how you fit in kingdom work. Either way, that's okay!
As you explore ways to serve God, stay in prayer and counsel with your pastor and others in like-minded faith who you trust. If you'd like to know more about working in missions or joining Wycliffe, we're happy to help you think through your options and, when you're ready, take steps to service.