Letting Go of Illusions of Control: An Interview With Mothers On the Mission Field
May 16, 2022
By: Catherine Graul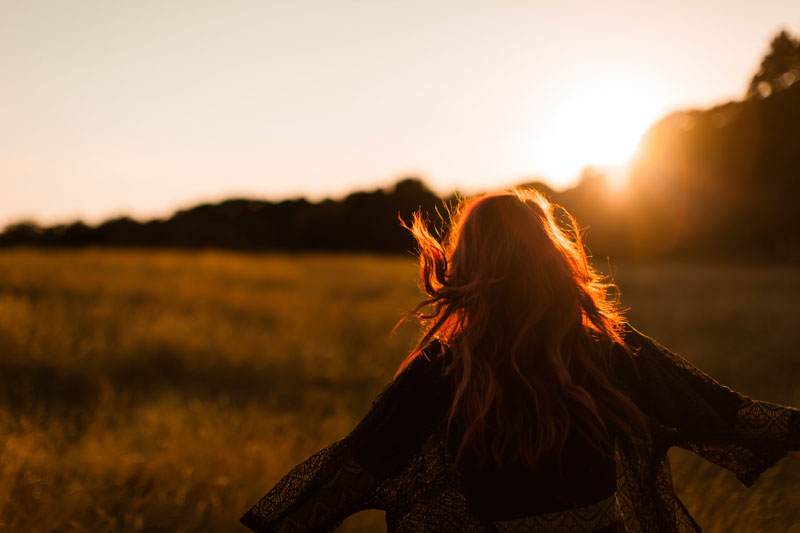 Raising kids on the mission field is an exciting and difficult task filled with delight and heartache. Two different mothers — Melissa Smith and Trista Vander Wal — know this truth well. Melissa and Trista are both raising their families in Papua New Guinea as they serve with Wycliffe Bible Translators. They share some of the joys and challenges of being mothers on the mission field and how they're learning to trust God through it all.
Meet the Moms
Neither Trista nor Melissa expected to become missionaries. But when they realized that people around the world didn't have access to Scripture the way they did, it broke their hearts.
"I've seen life with and life without God and his Word that made me want [Scripture] for everybody!" Trista said.
Melissa agreed. "When I finally absorbed … the reality [that] we have all of this access to Scriptures and there are people who don't have anything, I realized, 'We have to do this!'"
Eventually God opened the doors for both women and their families to serve in Bible translation. Trista and her husband, John, have served over 20 years with Wycliffe throughout Africa and Papua New Guinea. Currently John makes audio recordings of translated Scripture to be distributed among language communities, and Trista is a homeschool teacher who used to work in language assessment and now homeschools their 4-year-old and 16-year-old daughters.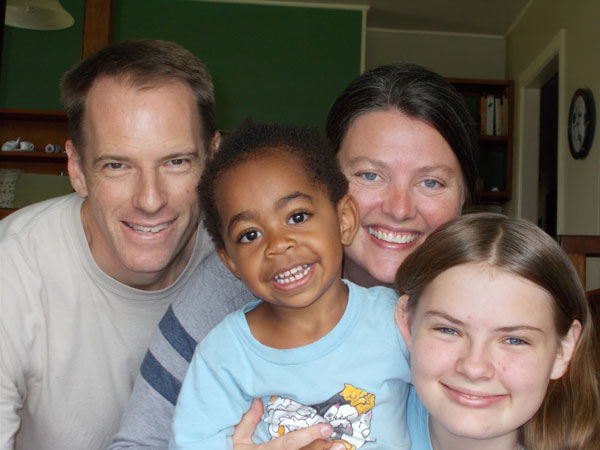 Melissa and her husband, David, have served for 10 years in Papua New Guinea. David is a software developer who creates apps to use in literacy and schools, while Melissa serves as a teacher's aide at the local international school. Together they have six kids ranging from ages 5 to 18.
A Place to Thrive
Both the Smith and the Vander Wal families have thrived living on the mission field.
"Ultimately, it's worth it because God has called us to it," Melissa said, "and I know that he is using our family to support Bible translation. … But I've also seen how it's great for my kids!"
Melissa and Trista love that their kids have a much broader view of the world than they would if they had stayed in the U.S. Melissa said: "They live in this incredible international community, and they get to meet a wide range of people and … see many different viewpoints. … It's been a really amazing experience growing up there. They all really love it."
Their kids have developed deep friendships and had the unique opportunity to grow up surrounded by a community of believers who support and encourage them in their own journeys.
Melissa and Trista also deeply treasure the relationships they've been able to personally develop with other missionary moms and Papua New Guineans. Melissa said: "[It's important for me to be] open and transparent with the women that God has surrounded me with … who can help remind me of the truth when I'm questioning it myself," she said.
A Place to Grow
Raising kids on the mission field can also be really challenging. Because they can't physically visit as often, your kids might not have as close relationships with their family in their home country. They also don't have as much access to medical resources or extracurricular opportunities that they could have had.
And due to the transient nature of missions work, many missionary kids also struggle with the continual loss of friendships as families travel back and forth from their home countries to their places of ministry.
Melissa said: "One of the biggest challenges of being a mom on the mission field is watching your kids get their hearts broken over and over as their friends leave or when they have to leave. They have grieved a lot, and it's hard being a part of two worlds sometimes. That's a big challenge."
She continued: "Sometimes I wonder if we should put our kids through this. … But even in the midst of all those losses … our kids love this life. … They are excited about Bible translation too, and they want to be there."
Melissa and David make their decision to stay on the field a constant matter of prayer. "The answer isn't the same for everyone," she encouraged. "Our kids are part of our ministry.
My husband and I are continuing to pray that God will show us what is the right thing for our kids at this time."
Trista agreed that it's hard to watch her kids walk through difficult circumstances that arise on the mission field. But she also rejoices because she has seen them come through struggles stronger and more prepared for life and with a deepened trust that God will provide. "It gives me joy … to see them healed and see God at work in their lives," she said.
A Place to Trust
Whether you're serving in missions or not, trusting God's provision and letting go of your desire to control circumstances is not easy. As moms, Melissa and Trista struggled with those feelings when it came to the safety and wellbeing of their children.
Trista said: "It was a lot harder to deal with the guilt and the stress back in the beginning. But now I realize it's not all on me. I don't have to prepare for every last thing that could happen for me or my kids. God prepares us for things in our lives, including in my [kids' lives]. He knows everything that's going to happen, and that brings [me] a lot of comfort."
Trista recalled a time when she deeply desired for her daughter to learn how to swim safely. But there were virtually no swimming opportunities, much less quality instruction, in the part of the Congo in which they were living. Through an unexpected connection, Trista and her daughter met a mom who was temporarily in the area with her family — and also happened to be an early education swim instructor. God went above and beyond to meet Trista's needs in a way she couldn't anticipate. Her daughter learned to swim from this unexpected blessing of an instructor, and in the pool of a fancy hotel no less!
Trista smiled. "It's those little things you don't know how to do yourself, and then God provides extravagantly [for them]!"
Melissa agreed. "Being on the mission field reminds you how completely out of control you are. I can't guarantee that I can get access to things that my kids need quickly … and that's hard. I have to trust the Lord to take care of them."
She continued: "The Lord has constantly been in this process of refining me as a person and as a mom [as I let] go of my illusions of control … and trust him for each day. … I don't know what's happening tomorrow. I shouldn't even pretend that I do. I just need to trust him.
"We don't need to be scared to go where the Lord calls us because he is going to be with us. It can be disconcerting to have that illusion of control taken away … but the reality is, he's there wherever we are."