An Undying Dream To Receive God's Word
Americas
Bible Translation
Kuna, Border
Panama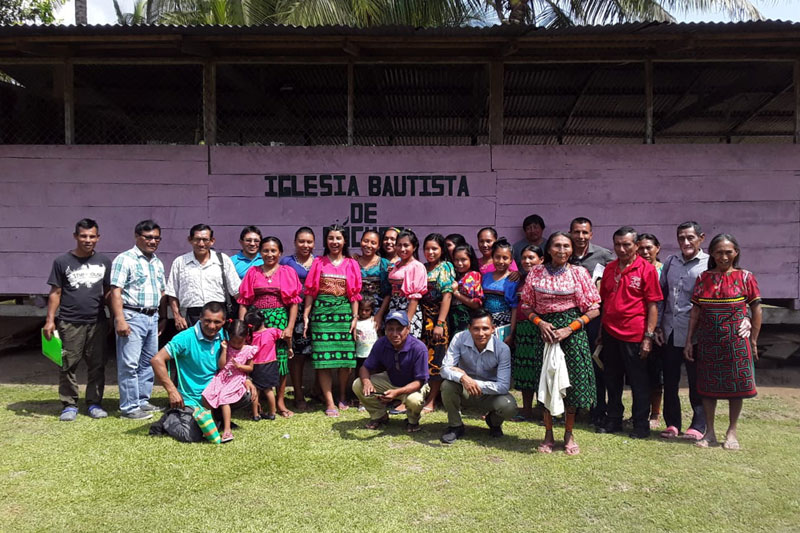 Nearly 40 years ago, three missionaries began Bible translation work for the Border Kuna people of Panama. The missionaries were a light in the community, sharing their faith and making significant progress translating the New Testament into the Border Kuna language. But tragically, the missionaries were kidnapped in 1993. The community mourned the loss of their friends, and soon also realized that their translated New Testament was in jeopardy. But God continued to provide for the Border Kuna.
Wycliffe missionaries arrived in Panama in the mid-90s to finish the New Testament translation work. While the Border Kuna people were thrilled to receive their New Testament, they were also disappointed when translation efforts on the Old Testament halted. The Border Kuna people's hope for a full Bible might have seemed to be on hold — but one community member was persistent.
Dario Pizarro was one of the first Christians and Bible translation advocates in his community. From an early age, Dario had a dream: to have the full Bible in his language. And he did not relent. In 2018, Dario went to a local missionary agency and asked for their help translating the Old Testament into Border Kuna. The missionary agency immediately reached out to Global Partnerships — a collaborative effort of multiple Bible translation organizations that includes Wycliffe Bible Translators — and they developed a strategy to complete the Bible for the Border Kuna people. However, just as translation work was about to begin, COVID-19 caused the entire country to lock down.
As Panama's nation-wide shutdown continued, Carlos Gomez, Global Partnerships facilitator for Americas, became more and more concerned for Dario. The lockdown prevented Dario, a pastor and gardener, from earning any income. But one day, Dario called Carlos and shared some exciting news: he had been working full time to translate the Book of Genesis into Border Kuna and he had nearly completed the entire book! As the men talked, they marveled at how God continued to provide for the translation of the Border Kuna Bible, even in the midst of a pandemic.
Sadly, Dario passed away in August 2020, but his dream to see a complete Border Kuna Bible lives on. After Dario's passing, Carlos approached two pastors in the community about collaborating to finish the translation. Since they served in different denominations, the two pastors had never worked together before, but decided to collaborate when they realized the Bible translation was at risk of halting again.
Today, these pastors serve as the main Bible translators for the Border Kuna team and are diligently working together to translate God's Word. The pastors hope that they're able to give their people the Bible in a language they can truly understand. Ultimately, they dream of raising up new leaders who can disciple others and minister in neighboring communities, including an area that is currently without any churches.
The Lord continues to demonstrate His love for the Border Kuna people. God provided for their New Testament translation when circumstances were dire, and He worked through numerous people and organizations — including Dario Pizarro — to keep their dream of having the complete Bible alive.
Now, with Border Kuna churches leading translation efforts in their community and faithful prayer and financial partners like you coming alongside them, God is fulfilling the Border Kuna's dream of having the full Bible in a language and format they clearly understand.